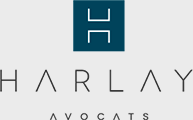 Olivier Cognard
Olivier Cognard joined the Firm in April 2000, having previously worked in a large international law firm. Partner since September 2007, he co-heads the Private Equity / M&A / Capital Market / Corporate Department with Marie-Laure de Cordovez. His areas of practice are mergers and acquisitions, venture capital, private equity and the capital market, with a particular focus on technologies, press and media. He represents a large number of start-ups and high-growth companies (as well as their shareholders, managers or investors) in private and public mergers and acquisitions deals, venture capital financing rounds or IPOs.
He also chairs a number of conferences on these subjects.
Olivier Cognard has advised on strategic transactions for both French and foreign companies, and he regularly advises clients on corporate and commercial law issues in the course of their everyday business.
Olivier Cognard holds a Post-graduate specialized diploma in Business Law (University of Aix-en-Provence) and a Master's degree in Business Law – Tax option (University of Paris XI Sceaux). He has been admitted to the Paris Bar.